Asteroid Destroyer
ASTEROID DESTROYER!
Survive and destroy the oncoming asteroids to protect your ship and stay alive. Acquire score by destroying the asteroids. This game is still currently in development and I plan on adding more features to this game in the future. Follow me for future games and check out my collection. Feel free to donate and I hope you enjoy my mini game. Keep dodging and shooting those asteroids!
INSTRUCTIONS
[WASD] / [Arrow Keys] - Move Ship
[SPACE] / [Left Click] - Shoot Lasers
CREDITS
Checkout these artist on itch.io, without them this game would not look professional.
Nebulous Space - Miontomaru Magnusson
Space Pixels - Hexadecimalwtf
Sounds - Sidearm Studios
UPDATE NOTES
v2.0
-Fixed Icon
-Shooting, hit, death, destroy sounds and music
-WASD support
-Mute and Unmute
-UI changes
-Fixed resolution
-Linux download
v3.0 - In development
Developed in Godot 3.3.
SCREENSHOTS FROM THE GAME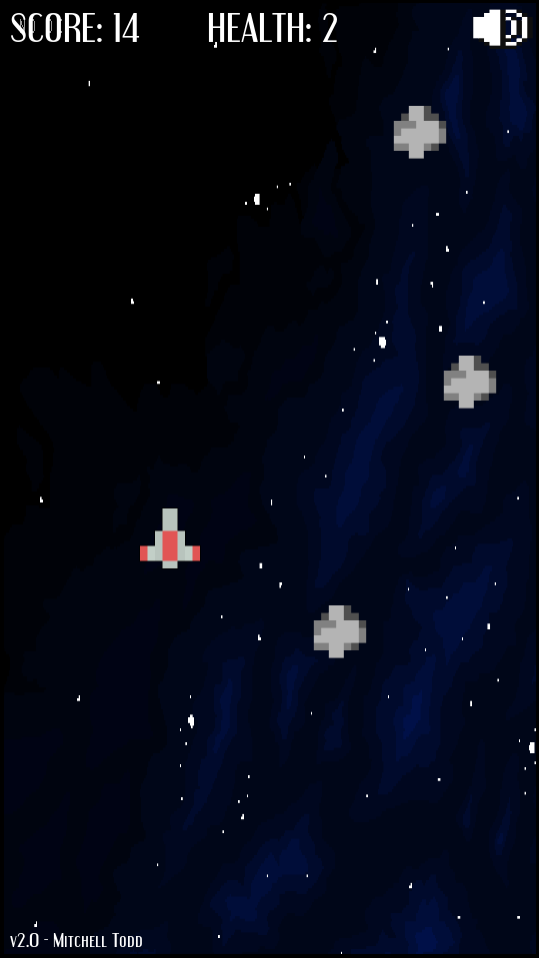 Download
Click download now to get access to the following files:
AsteroidDestroyer v1.0 (Windows).zip
13 MB
AsteroidDestroyer v1.0 (MacOSx).zip
26 MB
AsteroidDestroyer v2.0 (Windows).zip
18 MB
AsteroidDestroyer v2.0 (MacOSx).zip
30 MB
Asteroid Destroyer v2.0 (Linux).zip
18 MB
Comments
Log in with itch.io to leave a comment.
Really liked it, managed to get score more than 150!
neat game and no errors/glitches
Fun little game :)) i played it for a little bit and i enjoyed destroying the asteroids. The game is simple and can use more features and animations to make it look better. Great work though!